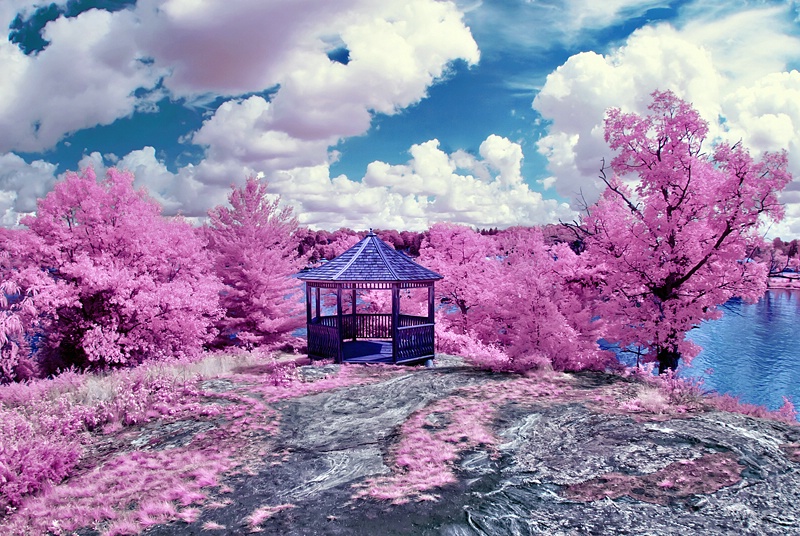 Faux Spring (IR)
Since it's snowing here AGAIN, I felt the need to post something spring like. Photographed with 665nm infrared converted camera,using tungsten WB then swapped red/blue channels to achieve the blue sky and pink foliage...voila, faux spring!
15mm, F8, 1/64th second.
© Eric Highfield
Copyright for this gallery photo belongs solely to Eric Highfield. Images may not be copied, downloaded, or used in any way without the express, written permission of the photographer.